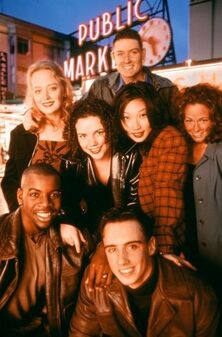 The Real World: Seattle is the 7th season of "The Real World." It aired from June 16, 1998 to November 3, 1998.
It is the third season of The Real World to be filmed in the Pacific States region, specifically in Washington and is also the first season to be filmed in the Pacific Northwest.
The season featured seven people who lived on Pier 70 of Seattle, Washington's Elliott Bay.
It is notable for an incident in which cast member Irene McGee was slapped by Stephen Williams as she moved out of the house, which is cited as one of the series' memorable moments by Time magazine.
Season Changes
Edit
Assignment
Edit
Residence
Edit
Cast Members
Edit
List of Episodes
Edit
Season Highlights
Edit
After Filming
Edit