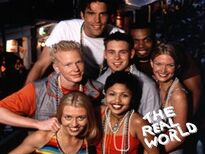 The Real World: New Orleans (2000) is the 9th season of "The Real World."
It is the first season of The Real World to be filmed in West South Central States region of the United States, specifically in Louisiana.
The season featured seven people who lived in a remodeled Civil War-era mansion, called The Belfort, in the Garden District, New Orleans and is the first of two seasons to be filmed in New Orleans.
Ten years later, the show made a return in the twenty-fourth season The Real World: New Orleans (2010).
The filming took place over the course of 124 days between January and late May of 2000 in the Belfort Mansion on St. Charles Avenue.
Author Anne Rice has a guest appearance this season.
Residence
Edit
Assignment
Edit
Cast Members
Edit
List of Episodes
Edit
Season Highlights
Edit
After Filming
Edit
Ad blocker interference detected!
Wikia is a free-to-use site that makes money from advertising. We have a modified experience for viewers using ad blockers

Wikia is not accessible if you've made further modifications. Remove the custom ad blocker rule(s) and the page will load as expected.