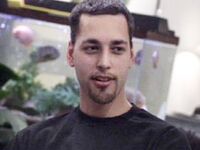 Norman Korpi (from Wakefield, Michigan) was a cast member on "The Real World: New York." He was 25 years old at the time of his appearance on the show and was also the first openly LGBT cast member of "The Real World" series.
Biography
Edit
Norman (who is of Sicilian descent) left Michigan to find a career in painting and formed a company with his partner called Gouda (which is named after Norman's dog).
As the first openly LGBT cast member of the series, his sexuality becomes the focus of attention during the season as when he has to deal with the issues that arise after he develops a serious relationship.
Norman explains his bisexuality by saying that as a Pisces, he is always looking to be open-minded as to who to love. Julie finds his manner of revealing his sexuality in Episode 3 to be genuine and uncontroversial.
Heather finds Norman to be authentic as he does not care what others think and says that he brings out the best in people, allowing them to feel a childlike sense of freedom.
Norman is also an avid Trekkie.
MTV Biography
Edit
Artist Norman is the lone gay cast member in the loft.
His sexual orientation takes center stage a few times during the season when he develops a serious relationship and has to deal with the issues that arise.
A free spirit, Norman does what he wants, when he wants. He is a talker and a listener, ready for a conversation, a joke, a story or an anecdote at the drop of a hat.
Norm adds a lot of humor and heart to the show.
After "The Real World"
Edit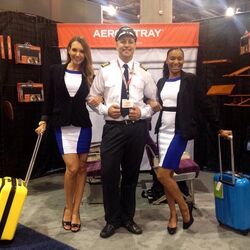 Norman has created art for Nickelodeon, the Oscars and Disney. He also designed for the Guggenheim Museum.
In 2002, he (along with Clint Owen) wrote, produced & directed a film called "The Wedding Video" which also starred "Real World" alums Julie Gentry & Heather Gardner.
As of 2008, Norman splits his time between California and Michigan. Most recently, he developed the AeroTray (which is a multi-functional platform for laptops & tablets to help people work & create while traveling).