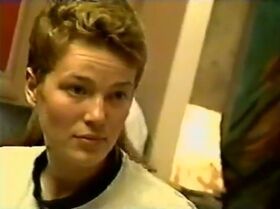 Beth Anthony (also known as Beth A. from Eugene, Oregon) was a cast member on "The Real World: Los Angeles."
She joined the show in the 12th episode after Irene Berrera-Kearns gets married.
Biography
Edit
Beth A. works as a production assistant, doing scenic painting and craft services work. She is a recovering alcoholic and member of Alcoholics Anonymous.
MTV describes her as "soft-spoken" and she describes herself as having "dignity and integrity."
Beth's status as a lesbian causes Tami to ponder her own biases when she first moves in.
She becomes close friends with Glen, who says he appreciates her sincerity and depth.